Materials and properties
Find out more about WAAM's wide range of materials and their mechanical properties
WHAT CAN WE DEPOSIT?
All properties available here
Materials deposited so far:
Titanium: grade 2, grade 5, grade 5 with O2 doping, grade 23, 5553, Timetal 407
Aluminium: 2024, 2319, 4043, 5087, Safra 66, ZL205A
Refractory metals: tungsten, molybdenum, tantalum
Invar
Nickel alloys: 625, 718
Steels: ER70, ER80, ER90, ER120, maraging grade 250, maraging grade 350, stainless (17-4 PH, 316L)
Bronze
Copper
Magnesium
MECHANICAL DATA
Please note that all mechanical properties reported here have been tested on material in the as-deposited conditions, i.e. without hot isostatic pressing or any other heat treatment applied to the material. The only exception is that of aluminium, in which case the effect of the T6 temper was also evaluated.
The following figure explains the meaning of the single, parallel and oscillation deposition strategies, which are adopted to produce parts of whatever thickness is required.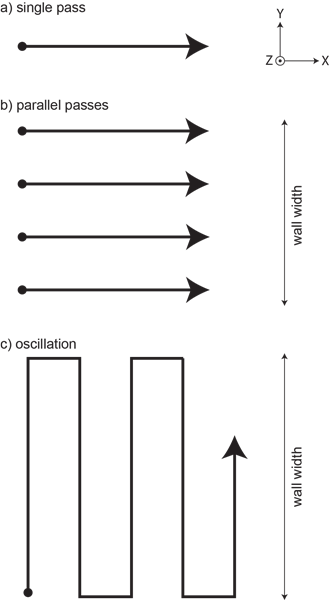 Ti-6Al-4V
Comparison of different deposition strategies and wire cost
WAAM delivers static properties that comply with the AMS standard for wrought products, in the as-deposited conditions.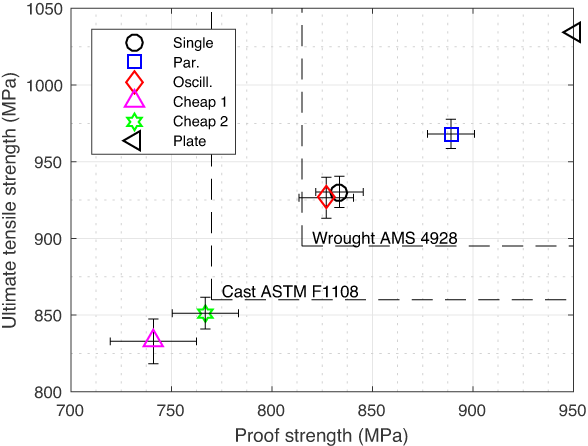 With the inclusion of high-pressure rolling:
The addition of rolling to WAAM produces properties that are better than the wrought alloy.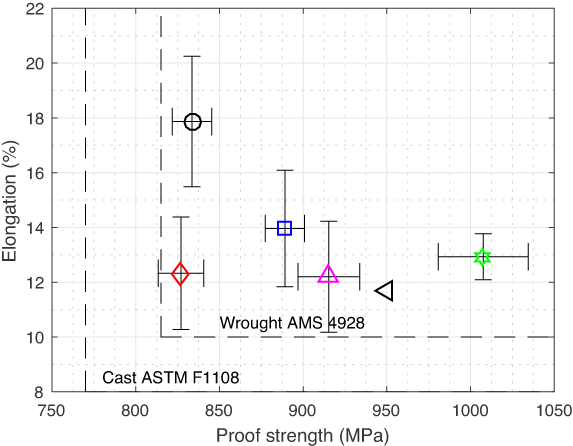 Comparison with other processes
WAAM beats other high-deposition rate processes.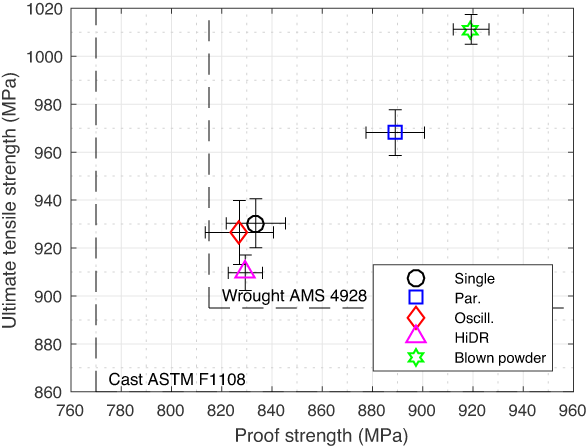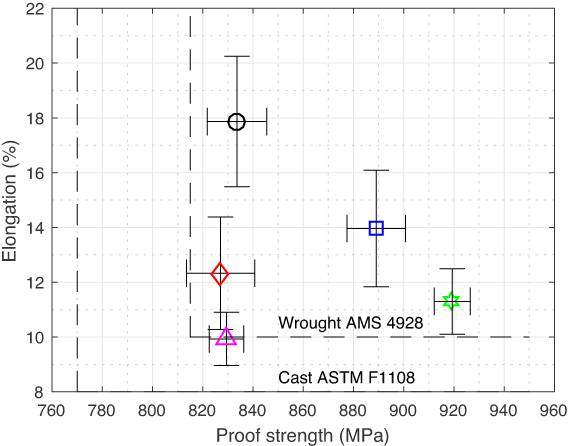 ALUMINIUM
2024
WAAM produces strength better than the equivalent wrought alloy.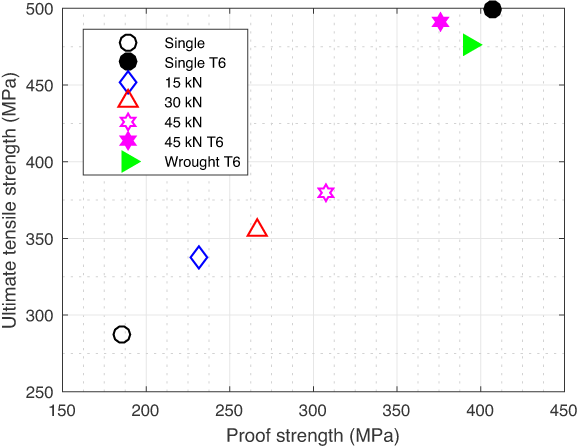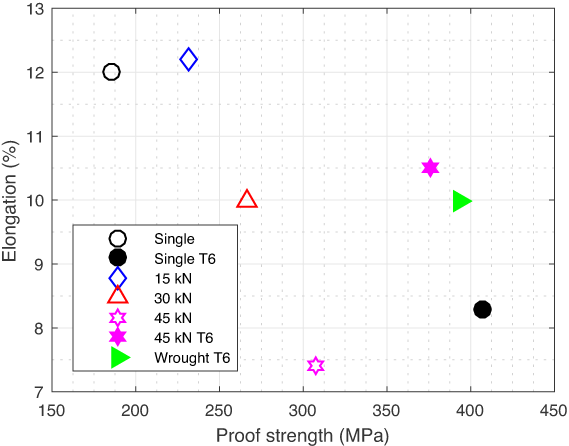 2319
WAAM produces strength better than the equivalent wrought alloy.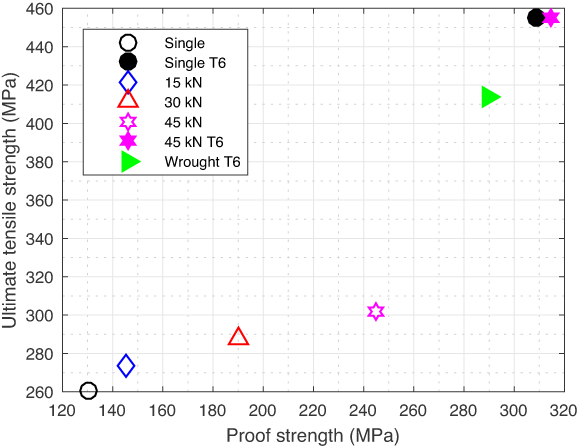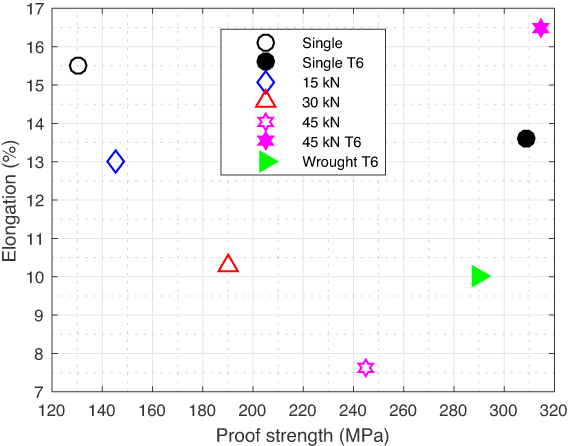 Others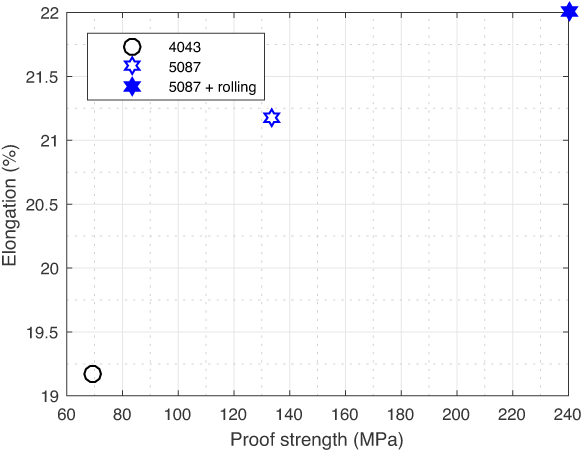 Steels